Thumbay Dental Hospital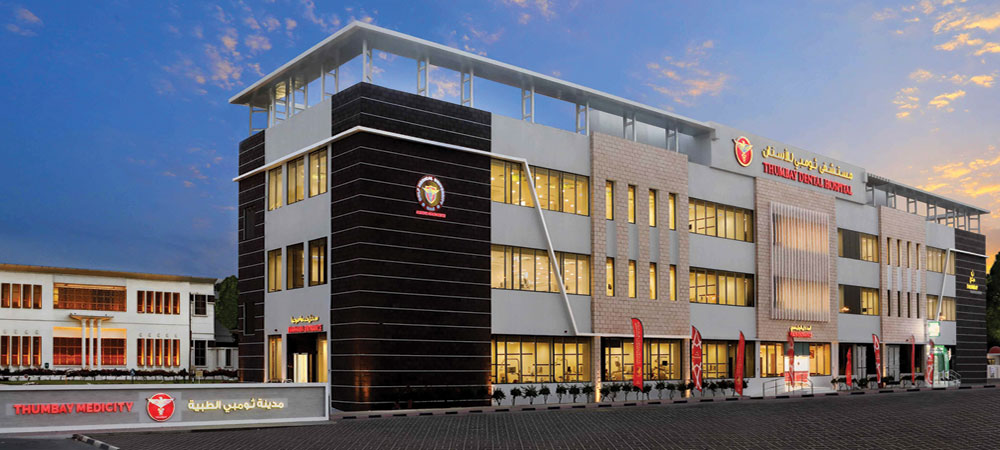 The Thumbay Dental Hospital has a Total of 38,000 square feet area with 60 dental chairs. It is the most advanced dental hospital of the region.
We are located in the Thumbay Medicity, which also has the region's best university, healthcare spa, restaurants, state-of-the-art modern physiotherapy centre and upcoming 500-bedded hospital – the region's largest medical centre.
Thumbay Physical Therapy & Rehabilitation Hospital
Thumbay Physical Therapy & Rehabilitation Hospital is the biggest and most advanced rehabilitation hospital in the UAE, providing comprehensive therapy service in a positive and supportive environment, with dedicated staff who promote and encourage independence. Its out-patient department is constructed in three floors in an area of 60,000 square feet, and offers a unique continuum of care that no other medical provider in the country can match. 
Thumbay Labs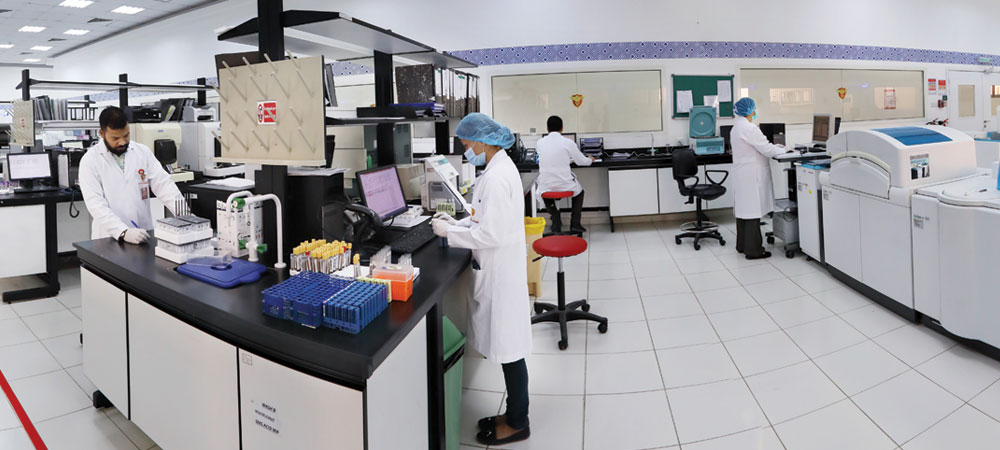 Thumbay Labs: Thumbay Labs is now one of the largest chains of College of American Pathologists (CAP) accredited private labs in the region, offering a wide portfolio of advanced tests with proven standards in quality, accuracy and precision. In addition to the central facility located on the GMU campus, state-of-the-art Thumbay Labs are present at all Thumbay Hospitals. The brand recently entered the Indian diagnostic market with an advanced lab in Thumbay Hospital – Hyderabad. Thumbay Labs is the largest chain of diagnostic labs in the private sector in UAE. Considering the region as a whole, Thumbay Labs are among the largest service providers in terms of the range of tests available, the number of diagnostic tests done and revenue.
Thumbay Pharmacy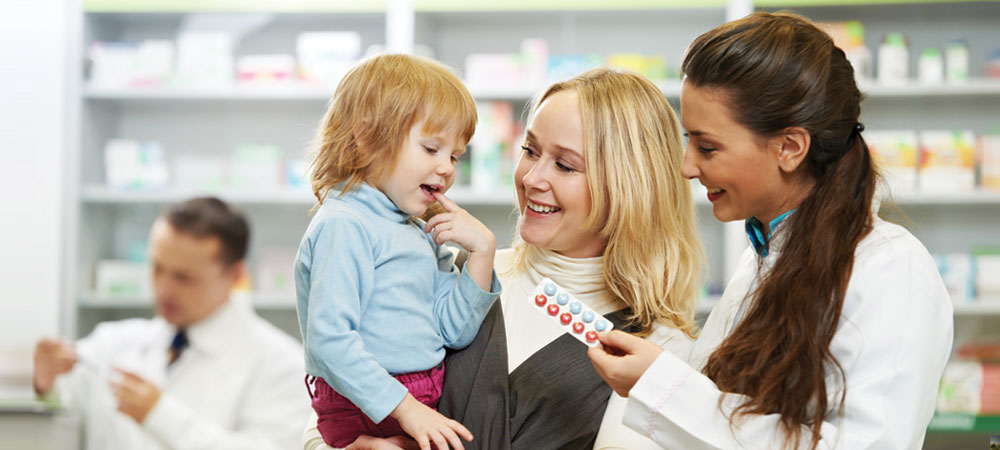 Thumbay Pharmacy: This retail pharmacy chain has been delivering excellent service in the UAE for close to two decades. It recently entered the Indian pharmaceutical sector with new outlets in Hyderabad.
Buoyant by the confidence and trust expressed by thousands of satisfied customers on the professional services rendered by our well informed and eager to serve pharmacists, the group is envisaging to operate a retail chain of pharmacies promoting the brand Thumbay Pharmacy all over the years shortly.
Thumbay Medical Tourism
We welcome you to our initiative International Medical and Health Tourism at Thumbay Hospital. The hospital has been a first choice destination for affordable healthcare to patients from over 175 nationalities. Over the last decade, Thumbay Hospital has been providing excellent medical services.
"Best Medical Tourism Hospital in the Middle East" – The New Economy, UK
Medical Tourists are fast tracked to their appointments and Investigations. The Medical Tourism team at Thumbay Hospitals ensures patient care, satisfaction and understands the needs of individuals from different countries and ethnic backgrounds.
We provide best facilities for patients, creating personalized care you may require whilst in UAE for a medical tourism trip.
Thumbay Network of Academic Hospitals
Thumbay Hospital, Ajman
Thumbay Hospital, Dubai
Thumbay Hospital, Fujairah
Thumbay Medical & Dental Speciality Centre
Thumbay Hospital Day Care – Rolla, Sharjah
Thumbay Hospital Day Care – Muweilah, Sharjah
Thumbay Hospital New Life – Hyderabad, India
Thumbay Network of Community Clinics
Thumbay Clinic, Elite, Rashidiya 1 – Ajman




Thumbay Clinic, Rumailah – Ajman




Thumbay Clinic, Deira – Dubai




Thumbay Clinic Ras Al Khor – Dubai




Thumbay Clinic, Fujairah




Thumbay Clinic, Ras Al Khaimah




Thumbay Clinic, Abu Shagara – Sharjah




Thumbay Clinic, Kalba – Sharjah




Thumbay Clinic, Samman – Sharjah




Thumbay Clinic, Umm Al Quwain




Thumbay Clinic, Shobha, Kampala
Network of Thumbay Labs
Thumbay Research Institute for Precision Medicine (TRIPM) located in the premises of Gulf Medical University Ajman
Thumbay Labs located in the premises of Thumbay Hospital Dubai
Thumbay Labs located in the premises of Thumbay Hospital Fujairah
Thumbay Labs located in the premises of Thumbay Hospital Ajman -Accredited by Joint Commission International (JCI)