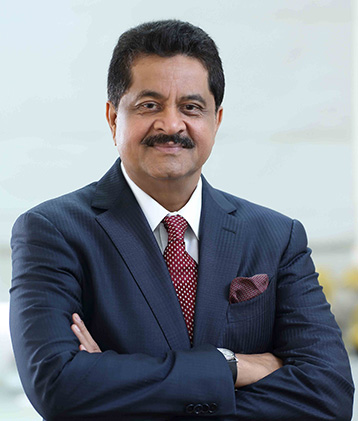 Thumbay Hospitals have evolved as a leading name among healthcare providers in the region, and we pride ourselves on the fact that we are now one of the region's largest networks of private academic hospitals. Over the past decade and a half, Thumbay Hospitals have become a healthcare icon and a household name in the UAE, for affordable and quality healthcare.
Starting with one hospital in 2002, Thumbay Group's Healthcare Division has today grown to 5 major hospitals and six family clinics in UAE and India. As per our strategic plan, we plan to have more than 15 hospitals and clinics operational in about 5 years. With our experience in education, healthcare and research, we are determined to expand our horizons to various other countries including India, Middle East and the African continent.
We offer a wealth of clinical experience in a collegial setting. We ensure the delivery of quality care with the highest level of expertise from medical experts backed by well-trained support staff, robust infrastructure and efficient systems and processes.
Our goal is to build lasting relationships with people. We believe that the healing process is as much about personal care as medical attention. At Thumbay Hospitals we unite exceptional clinical success rates and superior technology with traditional care and warmth, as we truly feel the world is our extended family
Dr. Thumbay Moideen
Founder
President of Thumbay Group
www.thumbaymoideeen.com